The Benefits of Using Swimming Pool Covers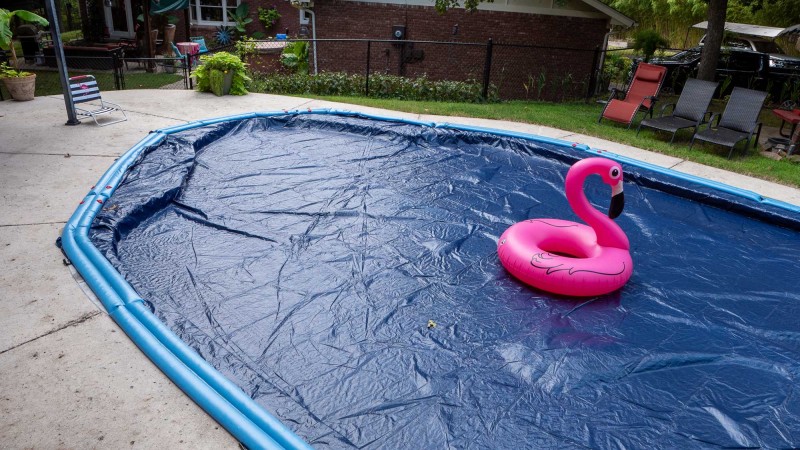 Cold weather is upon us and this means it is time for people here in Tulsa to winterize their swimming pools. This helps to protect the pool's condition for the cold months ahead. One item with which you will need to protect your pool effectively is one of the swimming pool covers that are available on the market today. You have come to the right place. Crystal Pools, Inc. is an authorized dealer for Loop Loc pool covers, which are highly durable.
These covers are so strong that we can show you proof of an African elephant named Bubbles walking on one that is outstretched over a pool. Loop Loc covers come in any style and size of pools. Various colors also are available. Your pool will have adequate protection all winter long from dirt, leaves, twigs and other debris. However, covers this sturdy also prevent pets and kids from accidentally falling into the pool. Therefore, these covers help your yard to become a safer place.
A number of our customers rave about the quality of these covers. We have sold hundreds of these covers, over time, as an authorized dealer of Loop Loc covers. This, however, is not the only way we can assist you in caring for a swimming pool.
Crystal Pools provides maintenance services, repair services, and even remodeling services to pool owners. We even carry pool supplies that you will need in between our visits so you can maintain your pool throughout the year. Come to us for anything to do with your pool structure, water condition, or mechanical system connected to the pool.
Come on into our location to receive free water testing and any other needs for swimming pool covers or other supplies you may have. If you prefer, call us at 918-299-8228 and we will set up an appointment for you or answer any of your questions.